Harry Potter Curse Child Book Review
Hey Blogger's Nation!
One of my Christmas presents was the book of Harry Potter Cursed Child by J.K Rowling, The version I got was the Special rehearsal edition script which parts one and two meaning I got the script book of the stage show of the Cursed Child.
J.K Rowling
The book is based on a older Harry Potter now married to Ginny, a father to three children James, Albus and Lily Potter. The book is mainly on about Albus Harry and Ginny's middle child, who is starting his first year in Hogwarts, he quickly begins making friends with Scorpius Malfoy Draco Malfoy's son. We see how Albus gets on during Hogwarts, seeing his struggles and seeing him go on a dangerous venture. When Albus is in Hogwarts, Harry is overworked working in the Ministry of Magic as Head of Department of Magical Law Enforcement.
I don't want to spoil some of the plot so I'm going to leave it there as they say "Keep the Secrets"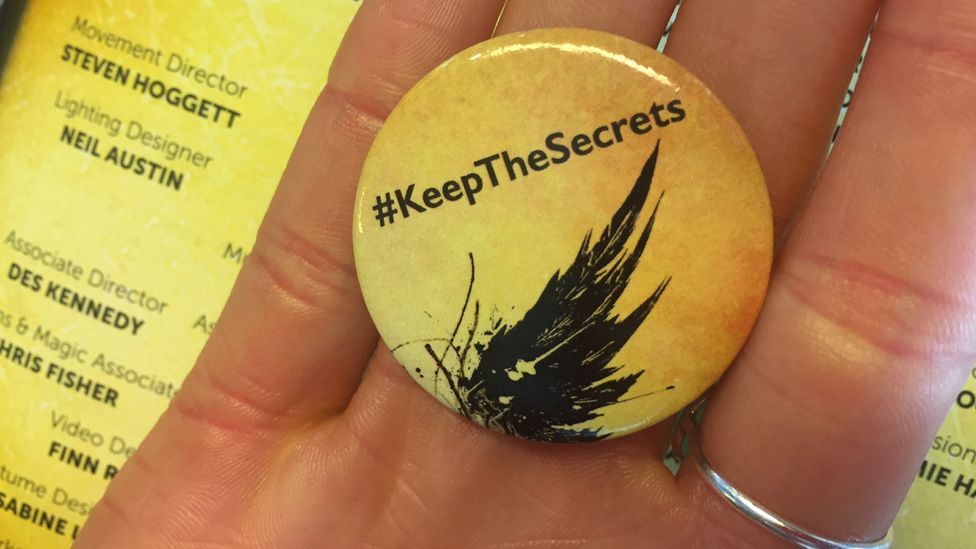 I read the book within three days of beginning it, I was hooked reading it during the night time, from reading all seven books of Harry to see his son starting Hogwarts where he went. Reading the relationship Harry has with Albus is loving but clearly straining as Harry been a father and trying his absolute best to get to know Albus but Albus keeping shutting him out making it even more strained. Also seeing Draco and his son Scorpius relationship as father and son seeing how their relationship is like. From reading the rehearsal edition script I could imagine everything from Hogwarts looking in 2017, and imagining the boys (Albus and Scorpius) look like and everyone else in the classes and characters.
Below are the characters from the staged version of the Cursed child.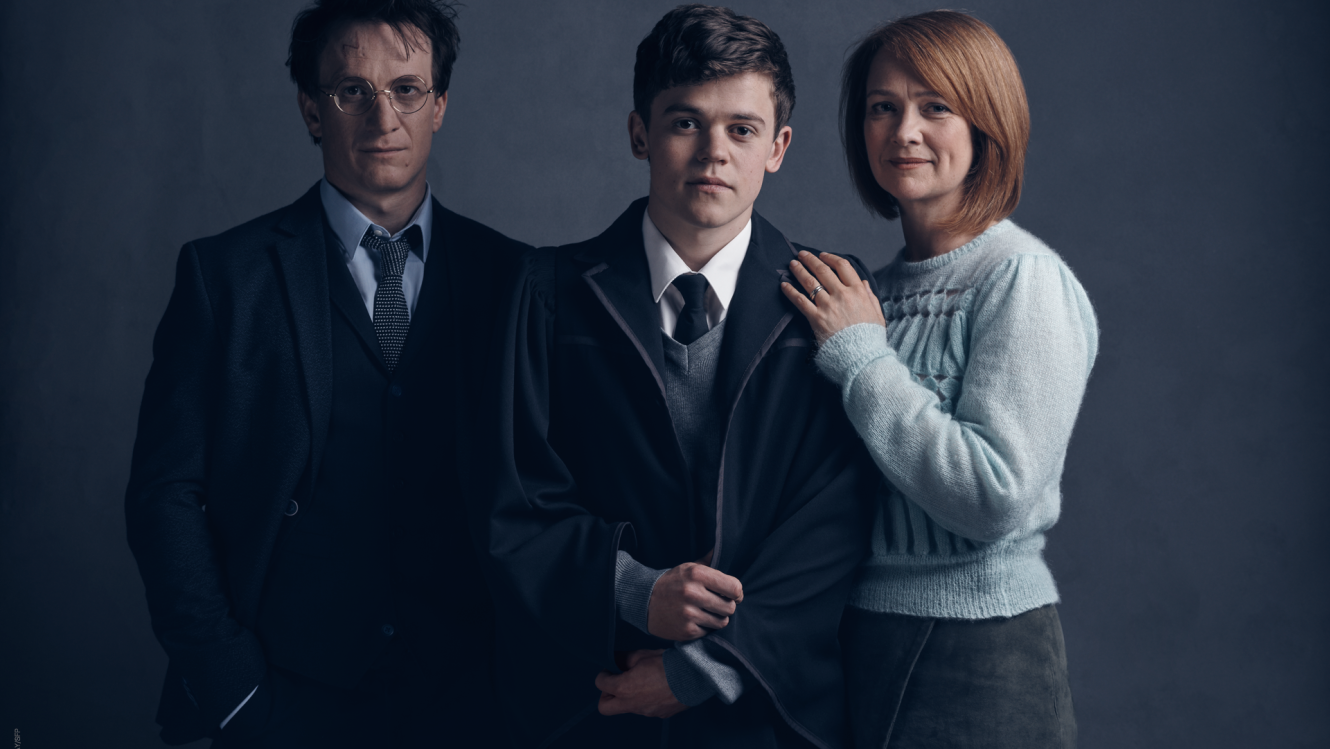 Harry on left, Albus in middle, Ginny on Right - The Potters
Ron on right, Hermione in middle, Rose on left - Granger Weasleys
Draco and Scoripus Malfoy
One of my favorite bits of book is the interaction of Scorpius and Rose Granger Weasley, Hermione and Ron's oldest daughter who is in the same year of Albus and Scoripus. It just made me laugh the interaction they give back to each other.
Just to explain the stage show of the Cursed Child was first and then came the book in, to explain the stages why the book is in two parts is because the staged show is in two parts. Part one you will see in one evening and part two is the following evening.
If you haven't read the full seven books of Harry Potter I advise you read those first and then read the Cursed child because it would be more understandable for you.
I really enjoyed the book, I thought it was fun and it is still involving alot of the wizard world alot of Harry's books. And it's truly book gripping reading it. You don't know what happens next when you turn the page. Just great! I really recommend this book to you all. I do hope to see the staged show sometime, if you are interested they be selling 75,000 tickets on 23rd of January from 7th of February to 29th of April 2018! Pricing from £15!

If you read the book, what's your favorite interaction from the characters?
Thank you so much for reading this week's post! And I see you lovely faces very soon! S xx