Christmas Memories
Hey Blogging Nation,
So I'm going to go through some memories I can remember from Christmas holidays!
When I was about 5 or 6 years old I loved power rangers and I loved scooters so Santa got me red ranger wild force outfit and an barbie scooter (I was a tomboy back then)
When I was four and my younger brother was a month old we went to see Santa in Blarney in the
family photo there behold is my baby brother crying red faced in Santa arms and me beaming!
Every year my family get an Newbridge Sliverware Christmas decoration for the Christmas tree.
Every Christmas eve my brothers godfather would come with the kids and spend the morning with us and it's usually crazy but always fun!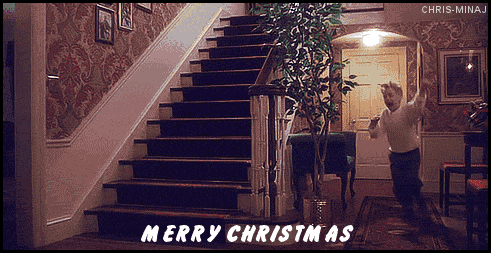 Every year I go Christmas shopping with my dad and usually my brother would come but now it's just me and my daddy since my brother doesn't like shopping. But anyway it's really nice to go with my dad! We usually go either to mac donalds or if your from Cork you know about the well known chippy KC's!
On Christmas Eve my family go to my grandparents to have our tea and exchange presents but this year we only going to open 1 present and leave the rest on Christmas Day!
That's really it! Sorry for this week's short post but I hope you enjoyed this one and using the gif's as this really expresses me more ha!
See you all next week!
S